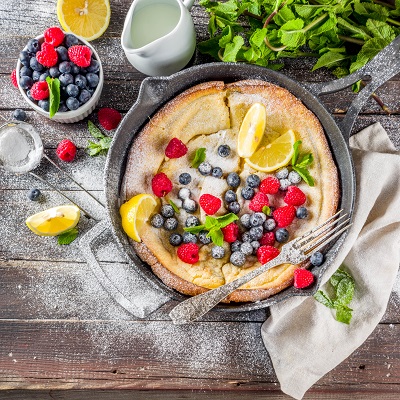 While you can get many berries year-round, especially if you live somewhere with a mild climate, blueberries are especially tasty in the winter.
They allow you to get tons of nutrients, including antioxidants and vitamin C, while also sweetening up dishes without using added sugar. Here are a few ways you can use blueberries for your winter recipes.
Make a Superfood Smoothie
This is probably the easiest way to use blueberries each day during the winter. While many people think of smoothies as something you enjoy during the spring or summer, they really can benefit you year-round.
With a smoothie, it is easy to make, simple to bring with you to work or other functions outside the house, and contains tons of nutrients. They are perfect when you seem to fall behind on fruits and veggies, and want a simple way to get more of them in.
You can make winter smoothies with fruits and veggies that are available this time of year, including blueberries. These berries taste great with many smoothies, from mixed berry to berry and pomegranate.
Use Them as Toppings
Another excellent use of blueberries in the winter is by using them as toppings. Blueberries are great because they are small, sweet, flavorful, and don't require any cutting or chopping. Unlike strawberries where you have to remove the stem first, you can just throw blueberries on just about anything to make it taste better.
Top breakfast foods like cereal or oatmeal, add them to the top of your smoothie bowl for a pretty and nutritious topping, or create healthier dessert toppings with your blueberries.
Make a Salad with Blueberries
You might not imagine a salad with fruit like blueberries, but this is actually one of the best ways to use them during the winter. You are getting so many nutrients and antioxidants not just with the berries, but the other veggies used in your salad.
You can make a small, light salad for a side dish or lunch, or go extravagant with a big dinner salad. A good salad with blueberries is made with spinach, broccoli, feta cheese, blueberries, and cranberries. At this point, you can choose any dressing you want, add in more fruits and veggies, or even top with some chopped nuts.
If you are a dessert person, blueberries are wonderful when making baked goods like crumbles, pie, scones, and muffins.