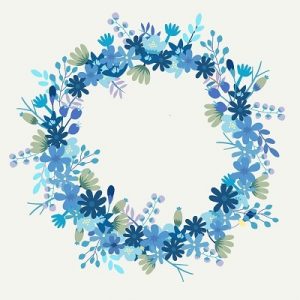 When winter is upon us we normally spend more time at home and in keeping warm and cozy, our house is closed up tight. The smell of a closed home can be musty and unappealing, even unwelcoming. The best way to get all the old, musty air out is to open up every window in the house and let the clean and fresh air pour in. And, if there isn't a nice fresh breeze outside, turn on the fans and put them near the windows to draw the fresh air in. However, that is just not a feasible thing to do in the dead of winter.
Your home may not smell good because of culprits such as leftover food in the fridge, kitchen and bathroom drains, musty pillows, damp laundry, dirty garbage disposal, and so on. Therefore, you will want to clear out all of those things that have the potential make your house stink. Also, keeping your place dust free as well as decluttering will help get rid of dust and must and will help in keeping your house smelling fresh.
Using candles, air sprays, and incense are all good ways to give your house a blast of pleasant fragrances into your home. However, some of those products for freshening the air contain harsh chemicals and irritants. Therefore, you will want to make use of natural ways to make your home smell good.
If you are in a hurry, and want to get rid of bad odors quickly, you may be tempted to sprinkle some carpet freshener down liberally onto the carpet before giving it a quick vacuum – which can make a big difference in just a few minutes. Rather than using commercial carpet fresheners, you can sprinkle baby powder instead – just stay away from using it on darker carpets because it can take a while to vacuum it clean – but it will make the room smell much better.
What are some other natural ways of adding some lovely aromas to your home?
Bake Something Delicious
Try baking bread or cookies, or some banana bread – warm, inviting, and delicious.
Make Your Own Potpourri
It's so easy and no need to dry up old flowers. All you do is boil a pan of water on the stove and add things in it that smell delicious like cinnamon sticks, orange peels, some cloves, and some essential oils. Mix and match to get your perfect scent and let the steam carry the smell right through the house.
Cotton Ball Perfume Bombs
This might be an old trick, but it sure can make your house smell good. You can soak some cotton balls with your favorite essential oils and tuck them around the house, behind furniture, in the heating vents, and/or in your silk flower arrangements.
Fabric Spray
This is a quick and easy way of dispelling nasty smells in the home and you do it with a spray bottle filled with water, some baking soda and your favorite essential oils. Shake it all up and use it as a top fabric refreshing spray!  Rose is great and citrus oil or lemon, all are great.
'Tis the Season
Decorate your home with fresh evergreen branches. Not only do they look beautiful, but they smell clean and fresh.
Make Your Own Scent-filled Jar
Here are some nicely scented jar recipes for you to make, especially for the holidays, which add a fresh summery smell that you and your guests will love. They are similar to the stove simmer method as mentioned above, and they make your house smell like the holidays all year long.
It's so uplifting to add fragrance to your home and to make it a healthy and beautiful space, because home is where the heart is after all. Just make sure that all the scents you use are complementary to each other. Too many different fragrances can be unappealing.