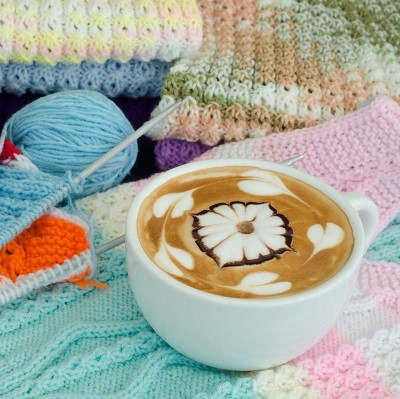 During the colder seasons, there's nothing more relaxing than a nice warm drink to settle your nerves and get settled into the day. Most people have heard of drinking hot cocoa, but did you know that there are a lot of other drinks that you can try that have a lot more health value? Here's a few of these great drinks that you can enjoy during the winter:
Spiced Coconut-Almond Milk
If you've been looking into healthy drinks for quite some time you may have heard of some of the ingredients that are essential to this amazing drink. To make spiced coconut-almond milk, you simply need to blend a tablespoon of coconut oil into a hot cup of almond milk, add ½ teaspoon of turmeric, freshly grated ginger, and vanilla with a pinch of nutmeg.
Turmeric is well known for its antibacterial properties, as well as ginger, so you can be sure that when you sit down with it, you'll be getting some nutritious and helpful nourishment. You can drink this milk alone or mix it in with other drinks during the holidays.
Sage Tea
Sage tea is well known for its soothing and brain boosting properties, but best of all, it's a very simple tea that you can easily make in just a few minutes. Just boil some water, and take dry sage leaves and place them in the hot water. If you want to sweeten the tea, you can use lemon slices and honey to give it a more pleasant.
Cinnamon ACV Tea
This tea is excellent for controlling breath odor, keeping blood sugar balanced, and lots of other amazing benefits like its ability to help you to improve arterial health, which can help prevent heart disease. All you need is a cup of hot water, some lemon slices, cinnamon, a few tablespoons of apple cider vinegar, and a tablespoon or two of honey, depending on the amount of sweetness that you want the drink to have.
London Fog
This atmospheric sounding tea is an interesting blend of Earl Grey, almond milk, honey and a bit of vanilla blended until slightly frothy. Not only is the London Fog a soothing drink, but it also has natural antioxidant and antibacterial properties. This drink is also known to have a relaxing effect when consumed. It is believed that this effect comes from the bergamot in the tea. Be sure to steep in the hot water, and add the milk later.