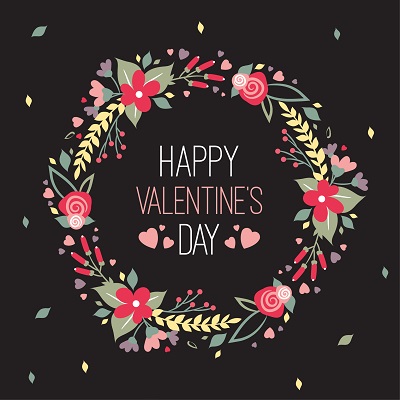 Have you and your special someone been dating for a while – long enough that you think this relationship might just be the one you'll stay with forever? If so, you might be wondering about how to make Valentine's Day really special.
How about getting away together for a vacation. You could plan a week's vacation somewhere exotic or a weekend excursion close to home base. Either way could work out very well with a little planning in advance. You'll want the trip to run smoothly or you'll sabotage your romantic getaway.
A surprise vacation can be amazingly romantic. But at the same time, it could be filled with all kinds of complications that turn your romantic surprise into a total disaster. Because of that, advance planning is essential so that your vacation for two turns out to be a thrill that your partner will remember forever.
Will He or She View a Vacation Together as Appropriate?
Be sure that you both have a similar idea about the suitability of going away together. If the vacation is the gift you're giving, you'll be paying for everything. The cost might be significant. If you haven't been dating long, your partner might think that you've gone overboard.
Have you taken trips together before? If not, you'll need to be sure that your partner will be comfortable traveling with you. You may have certain expectations that are different from those of your partner. Your partner might assume you'll have separate accommodations rather than the one room your planning.
On the other hand, you might both want to go away, but your loved one might not be able to for one reason or another. So, you'll need to make sure that your special Valentine will be able to accompany you. You wouldn't want to spring this on her or him and then find out that he or she needs to finish a huge work project. The question is whether your partner's work schedule can fit into your vacation plan.
Will You Keep It a Surprise?
No matter what, it is difficult to plan a Valentine's vacation as a surprise. So, maybe the best thing is to extend the gift to include the planning. Let your partner participate in the planning, make some of the choices, and enjoy the anticipation of the gift as much as the trip itself.
Even if you want to do all the planning yourself, you'll most likely need to discuss a number of things in advance so that you'll be confident that your partner has been able to clear the dates in advance. Scheduling conflicts might include work or family obligations. Even so, you can still keep most of the trip a surprise.
In addition to dates, you'll want to make sure that your partner will love the destination you choose. After all, this is a gift for him or her, so you shouldn't choose your favorite activity – unless it's also your partner's favorite activity as well.
You might love hiking in the mountains, but your partner might hate that idea. You'll need to be sure you have the correct information. A few well-placed questions should get you the information you need for that. But if you make a mistake, you might end up spending a lot of time apart instead of quality time together.
Traveling on Valentine's Day – Yes or No?
Be sure to take into consideration what day of the week Valentine's Day falls on so that you can determine the best dates to travel. You'll probably want to set out in advance of Valentine's Day so that the two of you can spend the actual holiday relaxing together.
Make Sure to Consider the Budget
Be realistic about how much money you can spend on the vacation without getting into financial trouble. Your partner could be very uncomfortable if he or she thinks you're spending more than you can afford. And that kind of feeling could put a huge damper on your fun.
Even if you're wealthy and ready to spend extravagantly on the trip, your partner might be uncomfortable if he or she isn't used to that kind of spending. Again, if your partner is uncomfortable, the vacation could be a bust.