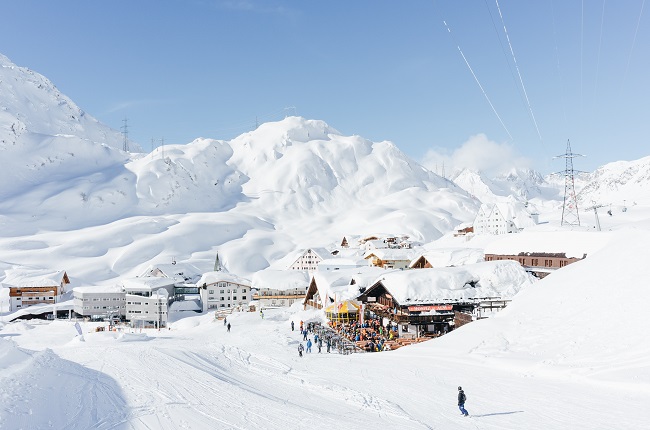 There are times during the year when people have to wind down, sit back and relax. Vacations are the recharging experience of all working people. That is why winter tourist and vacation destinations around the world are becoming more and more popular.
People now recognize the fact that vacations are essential to making people catch up on R&R, unwind, and revitalize and reinvigorate the senses and hone skills such as snow skiing.
Because many of the current corporate jobs worldwide do not allow their workers to undertake physical activities and exercise on the job, people are now opting for recreational activities that can be considered to some to be too extreme and very physically challenging.
Therefore, skiing has been very popular as a sport as it provides recreational activities for people embarking on winter vacations. Give an employee who has the skiing bug a long break in the wintertime and there is a good chance that that employee would plan outdoor activities or out-of-town trips that include some sort of snow skiing.
Winter Vacations and Skiing
Winter vacations are the perfect timing for skiing activities. If a skier has a vacation that would allow the time to take a skiing trip, rest assured that he or she will be making their way to the slopes. No wonder, statistics from the global tourism industry state that destinations and snow skiing suppliers are having robust sales and bookings.
More people are now taking skiing vacations. The state of Montana in the US was, at one time, underutilized as a skiing destination. The whole state is two-thirds made up of mountain ranges and terrains, and almost entirely covered with snow most of the year.
Now, Montana is one of the most active states in the US in terms of national and international tourism. This is because Montana is home to the finest and most beautiful skiing mountain resorts.
Preparing for Skiing Vacations
Preparing for a skiing vacation can be time-consuming. That is because skiing, unlike some other sports and recreational activities, makes use of specific and specially designed equipment and apparel. This special equipment and apparel for the different kinds of snow skiing are necessary for a person to carry with them since it would not be cost-effective to buy the equipment at the ski resort.
Therefore, one must carefully pack all of the stuff needed out on the slopes – skis, boots, helmets, parkas, etc. – all of which can be as tedious getting to the ski resort itself. This process can be especially challenging if you are taking long airplane flights where you must change planes.
Therefore, you must allow sufficient time to not only pack, but to plan and anticipate all of the potential events that could occur while traveling. A skiing vacation could become very costly and more expensive than it otherwise would be.
You need to also make sure that you are in good physical condition before you go so you can have the best skiing experience from day one – and to especially avoid any physical injuries that could occur by being out of shape.
Taking a skiing vacation can be a very stressful time itself and that is why such vacations are only taken just once in a skiing season.  The financial and physical strain from the skiing vacation event could make a person suffer setbacks and incur money problems that last for the rest of the year.
Skiing vacations can be extremely fun and worthwhile. For most, the exhilaration and joy that is experienced when racing down a snowy slope is certainly the best way they could ever spend their well-earned money and vacation time. Enjoy your next skiing vacation.