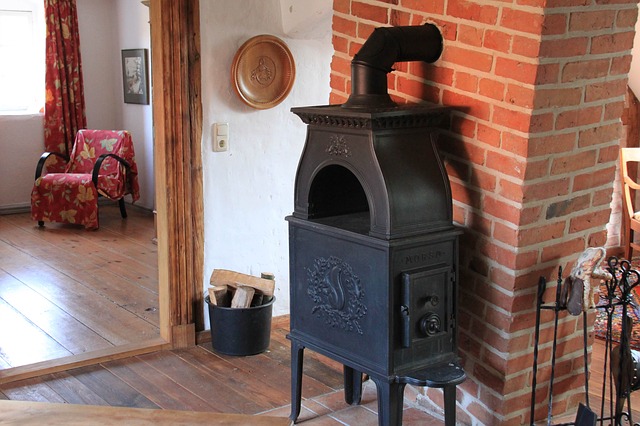 With today's growing costs for fuel, people are looking more and more toward alternative heating methods. People who live in climates where it gets cold have to have a means to heat their homes. Natural gas is used most often today in the United States. This type of energy is found in most homes that have a central heating system.
Fossil fuel prices, though, are rising at an alarmingly rapid rate. Because of this, many homeowners are looking for less expensive alternative to heat their home. Alternative heating methods are gaining in popularity for many consumers.
Choosing alternative heating methods can be tricky and there are many things that need to be taken into consideration. The first thing a consumer should do when looking at alternative heating methods is to compare all the various types available in the particular area in which you reside. Then, check what the costs are for those energy sources. Some areas have higher cost than others. Electricity is sometimes cheaper than natural gas in some areas.
However, the reverse can also be true. Propane and oil are other types of energy sources that can be considered as alternative heating methods. Solar power is another of the alternative heating methods that are increasing in popularity and may be ideal in many areas of the country.
Alternative heating methods should also be compared to the type of construction that is being done. If you are building a completely new structure, you have a variety of options. However, if you are remodeling or adding on to an existing structure, these should be taken separately.
If you are remodeling an existing space, there may be some extensive refurbishing that will need to be done before alternative heating methods can be utilized. You will need to examine the cost savings across several years and compare that with the initial investment. If you plan to live in the home for several years, the cost may be well worth the initial investment since the savings, over time, may be significant even if there is a larger initial investment.
However, if you plan on staying in the home a shorter period of time, you may want to wait until you are in a place that you plan on staying longer because the cost savings will be seen over a period of years in order to get a valuable return on your investment.
A heat loss calculation is a valuable too to use when considering alternative heating methods. This is important in determining the size and capacity of the alternative heating methods that need to be used in the home. A professional will use this calculation to provide the maximum potential for savings.
If a unit is too small for the home, it will work overtime trying to heat the place and will cost more money. If you have a unit that is sized perfectly to your home it will be energy efficient and will allow you to get the maximum benefit for your investment. The reverse is also true. If you get a unit that is too large for your home, you will end up wasting money on a unit that is working and using up too much energy in your home.
The flooring and sub floor of the building should also be considered when choosing alternative heating methods. If you have concrete floors, tile, hardwood or carpeting, certain alternative heating methods are better in each application. There are some alternative heating methods that will work wonderfully in all situations and some that are designed to work more efficiently with a specific material.
Also consider if you plan on changing the type of flooring in your home to determine if you want to have alternative heating methods that are versatile enough to give you the flexibility to change in the future. If you have an existing structure this may be different than if you are pouring a completely new slab for your building or addition.
An alternative heating methods professional will be able to help you evaluate all the potential alternative heating methods available to you, combined with the specifics of your structure to help you determine the best possible heating source for your home. When considering a company, always make sure the company has years of experience and good, solid references.
Do some research on your own as well to ensure what the alternative heating methods professionals are telling you is in line with what your independent research tells you. Alternative heating methods are an investment in your future and you will be able to have a less expensive system over several years with a little research and care.