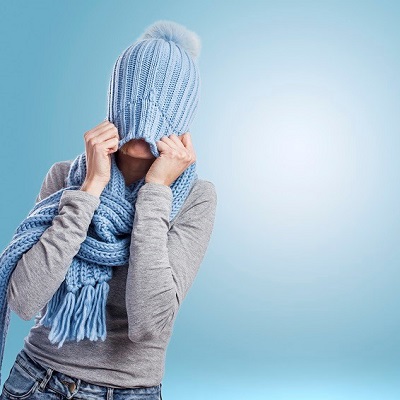 Have you ever had one of those days? You know, where you thought you'd explode if you heard your teen say, "Mom, I'm bored" one more time? Rather than sending your teen to their room, consider these cold weather craft ideas. Give them something they can do which is constructive and fun.
Crocheting or Knitting
Teach your teen to crochet or knit. Once they have the basic stitches down, you can teach them how to make a scarf. Take them to the store so they can pick out the perfect yarn and then get out of their way. You may want to offer your help just in case they need it.
Jewelry Making
Another craft your teen may like, particularly if they're girls, is to learn how to make jewelry. Most teen girls love jewelry. You can find jewelry making kits at most craft stores. You can also find individual beads, wire and other items needed to make jewelry rather than buying a kit.
Help them pick out the beads to include on their first 'designer' piece. Some teens have been known to enjoy making jewelry so much that they consider becoming a jewelry designer in the future. Teen boys may also enjoy jewelry making if given the opportunity.
Scrapbooking
Scrapbooking is a great activity your teen can do when cold weather strikes. You may even want to join your teen in making family scrapbooks. Purchase paper, stickers and other items to embellish each layout. When the winter is over, your teen could have a scrapbook they'll be proud to show off to their friends.
Polar Fleece Blanket
Your teen may also enjoy making a polar fleece blanket to keep them warm during the colder months. This is one of the easiest crafts and is one boys will also enjoy doing. Measure the teen's bed and then add 12 inches to the length.
Draw a line six inches from the edges all the way around each piece of fabric. Next mark horizontal lines 1/2 inch apart, beginning at the line. Using scissors, cut along the lines to create a fringe.
Homemade Bath Salts
Even though it may not seem like a craft, making homemade bath salts is an activity teens may enjoy. There are so many recipes you can find in books, magazines and on the internet. However, to get you started, you can make this winter wonderland bath salt.
You'll need the following items for this recipe:
1 cup Epsom salts
1 cup baking soda
10 drops blue food coloring
1/4 cup of fine silver glitter
15 drops lavender essential Oil
10 drops sandalwood essential Oil
10 drops sweet orange essential Oil
2 sealable jars or containers
To make two cups of bath salt, begin by putting the salt and baking soda in a bowl and mixing it thoroughly. Add the different essential oils and mix again. Slowly add the food coloring, one drop at a time. Stir the mixture to get the color you want. Finally, add the glitter and stir it in. To enjoy a bath with these salts, add 4 tablespoons to running water.
Teens get bored easily if they have to stay indoors in the winter months. These cold weather craft ideas will give your teen something to do to break the boredom. Show them these options and then encourage them to give one or more of them a try.