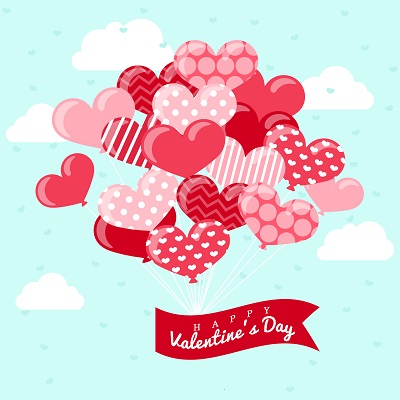 Valentine's Day is just around the corner. It seems like Christmas was just yesterday and now it's already time to think about another gift for your loved one.
And Valentine's Day brings different stressors. On Christmas or birthday, you can choose from the whole gamut of gift items.
But on Valentine's Day, you need to let your romantic self show so that the gift you give your partner truly expresses the love you feel for him or her.
If you're a guy, you want her to think you're the most amazing man in the world and that she's love more than any woman has ever been loved.
And if you're a woman, you want your guy to realize that you're a princess – in case he didn't already know that.
So, you want to show your most romantic part of your being to be on display on this one day of the year. Both men and women love to be the recipient of their loved one's most romantic gift. The gift doesn't need to cost a lot in the way of money. The time and effort that's put into the gift will express your loving feelings more than money ever could.
You may not think that you have a creative bone in your body, but sometimes a little guidance might be all you need to help you get your imagination working. When you present your lover with a gift that you made, he or she will immediately understand that you went the extra mile to express your love.
In addition, when you go out of your way to create a gift, it clearly ends up being more personal than a bought gift. Try one of the following ideas and your love will be impressed with your creativity. Just take your time and don't try to finish any of them in one sitting.
A Personalized Valentine Card
If you know your way around a computer, you could make a romantic Valentine card on your computer. Do a search for –
some elegant fonts online that you can download for free
images of hearts, Cupids, or other types of Valentine images to use as decorations on the card
You can use a free program like Canva, which is very user friendly, to import those images and pull them all together into a beautiful design. You might even find enough images directly on Canva so that you don't need to look for more.
Once you've got everything arranged the way you like, print it out on fine art paper. You should buy that in advance, either at a local art store or online.
Add a bouquet of roses, but she'll love the card you made more.
Write a Love Letter or Poem
If writing a love letter or poem is more than you can handle, you could start in a simple way by writing 'I love you because – ' and then make a list below that with all the special reasons you love your mate. Be sure to make it a long list – everyone loves to feel appreciated
If you feel like trying your hand at a love letter or poem, start it well in advance of February 14. Even if words come easy to you, you'll want to have plenty of time to review what you write a few times before you finish.
Once you're happy with what you've written, use elegant fonts and Valentine images to print it out on fine art paper. For an elegant finishing touch, take the printed copy to be framed by a professional.
Create a Website as a Memorial to Your Love
Building websites these days is pretty easy, even if you're not techy. You can use a free website builder like Wix or SiteBuilder and then find a romantic domain name that's available. You might need to be a little creative, but if you're lucky, you might be able to get 'IAdoreMary.com' or 'ILoveTed.com.'
Create a simple web page with photos of both of you, a love letter, or perhaps the Top 10 Reasons I Love Ted or Mary. Don't worry if you've never designed a web page. These free website builders have instructions that make it easy for anyone to make an attractive site. If you get stuck, do an online search for 'free romantic website templates.'
Your loved one will be very impressed at all the effort your put forth to show your love.
Put His or Her Favorite Goodies into a Gift Basket
If the previous ideas sound just too difficult, then maybe this is the best option for you. You probably know all kinds of little gifts you could purchase to please your loved one. Several little gifts often carry more meaning than one major gift because it shows that you've paid attention to your partner's wants and needs – you've thought about lots of different ways to express loving feelings for your love.
Buy an appropriate basket or other kind of container – something masculine for a man or feminine for a woman. Put all the little gifts inside, add a card and bow, and voilà, you've got a great Valentine gift.